WITH YOUR GIFT TO HARMONY PROJECT BAY AREA, YOU ARE INVESTING IN A BETTER FUTURE FOR UNDER-SERVED CHILDREN.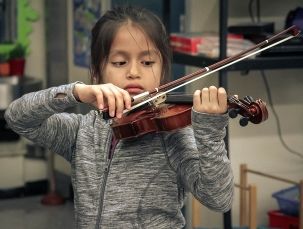 We operate with very low administrative expense, and 80% of the budget is used to provide professional teachers and instruments for the children. We rely entirely on fundraising, as there is no cost for the school or student families.
All donations are tax deductible through our fiscal sponsorship by Community Initiatives. We also accept donated orchestral instruments in good condition.
CONTRIBUTIONS OF ANY SIZE ARE GREATLY APPRECIATED! DONORS IN THE FOLLOWING CATEGORIES RECEIVE WEBSITE RECOGNITION AND MORE. HERE IS WHAT YOUR SUPPORT CAN DO
: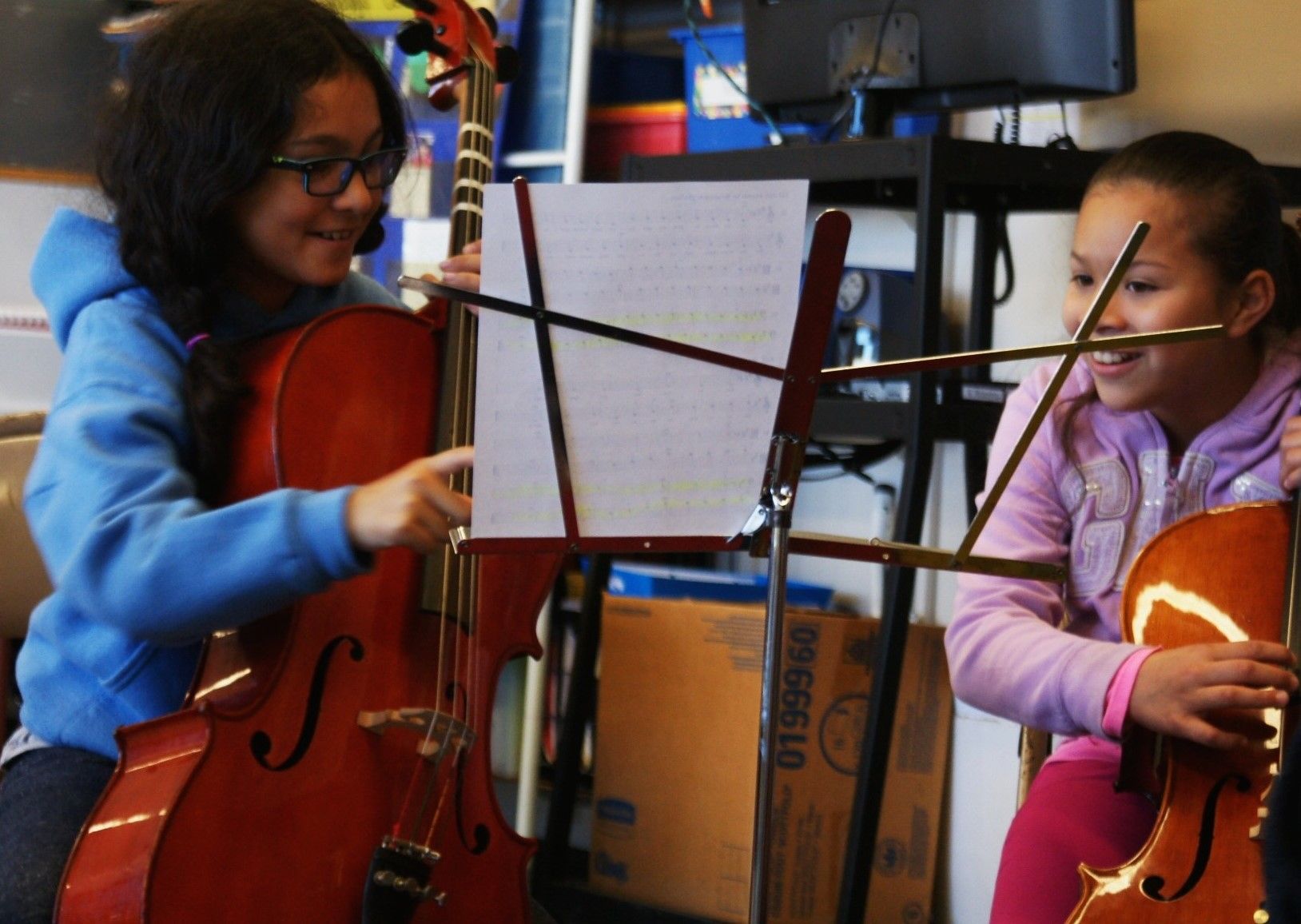 $100 SUPPORTER
Pays for one beginner's violin.
$250 FRIEND
Purchases a durable student instrument.
$500 SPONSOR
Pays for one student cello. Donors at this level may visit classes or performance.
$1,000 DONOR
Invitation to an annual reception, plus all of the above.
$2,500 BENEFACTOR
Donors at this level are invited to a dinner with staff and faculty, plus all of the above.
$5,000 PATRON
Donors at this level are recognized with a concert in your home by faculty and students, plus all of the above.
$10,000 FOUNDERS CIRCLE
Sponsors a faculty position for one year. Donors at this level receive recognition at an HPBA concert, plus all of the above.
OTHER WAYS TO CONTRIBUTE
If you prefer to donate by check, please make payable to (
ONLY UNTIL MAY 14
):
Community Initiatives / Harmony Project
354 Pine St., Suite 700
San Francisco, CA 94104
EFFECTIVE MAY 14 - NEW MAILING ADDRESS
1000 Broadway, Suite 480
Oakland, CA 94607
If you would like more information about supporting our program through vehicle donations, volunteering, in-kind gifts, planned giving, recurring gifts, corporate donations, or matching gifts,
please contact us
.
Donate to Harmony Project Bay Area
Is my donation and credit card info secure?
Yes, the security and confidentiality of your information is our highest priority. We will not sell, trade or share your personal information with anyone else, nor send donor mailings on behalf of other organizations, and we will only share personal information if you have given us specific permission to do so.
Is my donation tax deductible?
Yes, we are a fiscally sponsored project of Community Initiatives, which is a public 501c3 organization recognized by the IRS. Your donation is tax-deductible to the fullest extent permissible by law.
How do I know that my donation was made successfully?
You will receive an emailed receipt immediately after your donation is submitted and your credit card is processed. Your donation will also show up on your bank or card statement within 1-3 business days.
Do I get a receipt?
Yes, a receipt is sent to your email inbox once your donation is processed. Please be sure to keep a copy of your receipt for tax purposes. If you select a recurring donation, you will be sent an individual receipt each period when your donation is processed.
Is my donation private?
We will not share or sell a donor's personal information with anyone else, nor send donor mailings on behalf of other organizations.